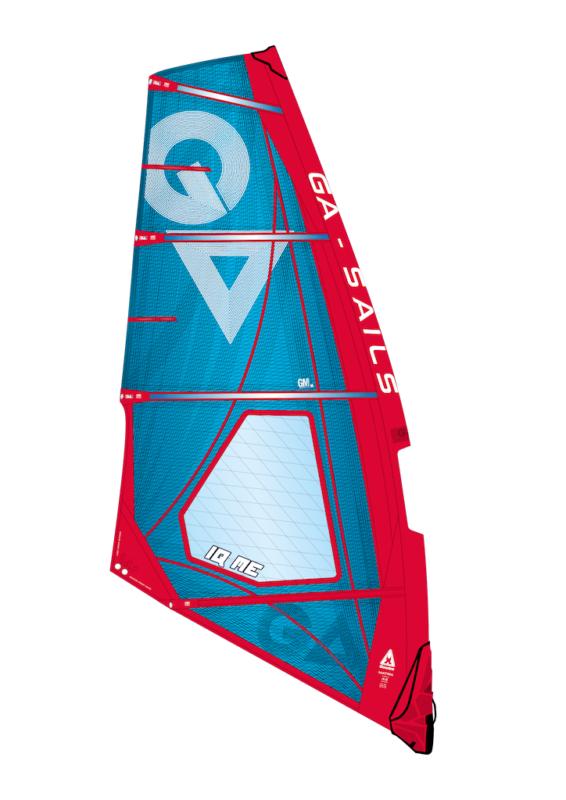 COLOR: C1
IQ ME
NEWSCHOOL WAVE
The IQ-ME brings neutrality, lightness and smooth power generation to another level, which sparks waveriders in a huge range of conditions.
Adding a membrane construction to our impressively performing IQ meant, we needed to come up with a special design to stand out.
Our development team integrated a continuous panel construction with no interruption of the fibers through shaping seams.
Continuous panels for the foot, centre, luff and leech of the sail prevent interruptions of the Technora fibers for a perfect flow of the load across the sail's profile, which leads to an inimitably smooth feeling and unmatched lightness of the IQ-ME.
The introduction of the IQ-ME 3.6 and 5.6 allow you to enjoy its unique feeling in a broader range of conditions.
Once you had the IQ-ME in your hands for the first time, you never want to miss its inimitably smooth power generation and neutral on-off characteristics again.
| SIZE | Luff | Boom | MAST | IMCS | BASE | BATTENS | TOP | IDEAL MAST | WEIGHT |
| --- | --- | --- | --- | --- | --- | --- | --- | --- | --- |
| 4.0 | 369 | 150 | 370 | 17 | 0 | 4 | Adj | Gaastra 100/80/70 RDM | 2.77 |
| 4.4 | 378 | 159 | 370 | 17 | 8 | 4 | Fixed | Gaastra 100/80/70 RDM | 2.88 |
| 4.8 | 396 | 166 | 370 | 17 | 26 | 4 | Fixed | Gaastra 100/80/70 RDM | 2.99 |
| 5.2 | 414 | 176 | 400 | 19 | 14 | 4 | Fixed | Gaastra 100/80/70 RDM | 3.15 |
Current technical specifications! All rights reserved to improve / modify / change any product at anytime.
Our goal is to provide every surfer with the perfect sail for his or her demands, which is why we implement the right materials and features for each application area. Depending on the sail model we use the suitable combination of different materials of highest quality to achieve the perfect mix of lightness, durability, power and handling. Quality, advanced technology and innovation means everything to us and each step in the development process is extensively planned to offer unique windsurfing performance.
TECHNORA FIBRE CONSTRUCTION
Super low stretch Technora Fibres of the highest quality run along the whole path of the load, which provides a smooth feeling.
LIGHT-WEIGHT STRUCTURE
Technora fibres allow processing of thinner film, which leads to a significantly lighter sail.
COMPACT WINDOW DESIGN
A more compact sail window provides great visibility, while eliminating unnecessary seams and interferences with other materials.
HD SAIL WINDOW
X-Ply in the sail window make the sail extremely resistant in hardcore conditions.
IQ QUALITY DESIGN
The IQ-ME features the same outline as the IQ-HD providing the perfect foundation for an outstanding wave sail.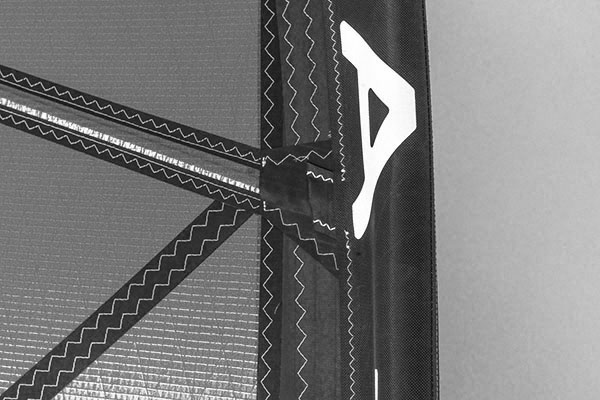 Reinforcement Batten Pocket
Light and durable reinforced area, to help protect against all types of wear and tear!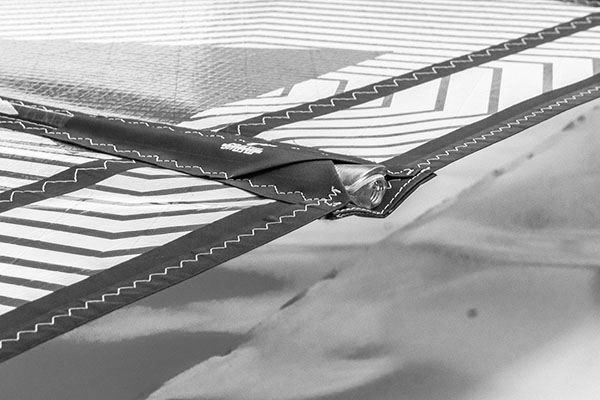 Integrated Tensioner
Very light and durable for the perfect trim.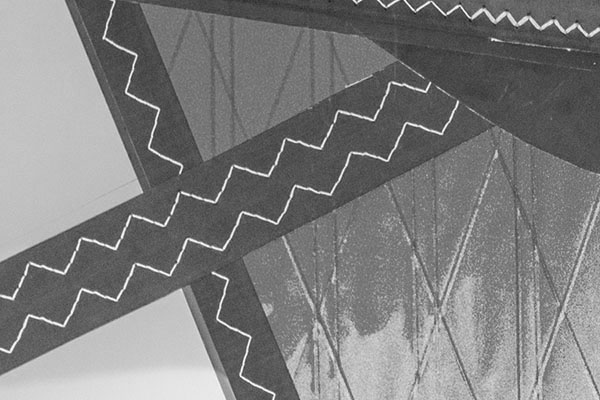 Double Seam
This heavy duty reinforcement area through the windows on the wave sails gives solid durability at these critical areas.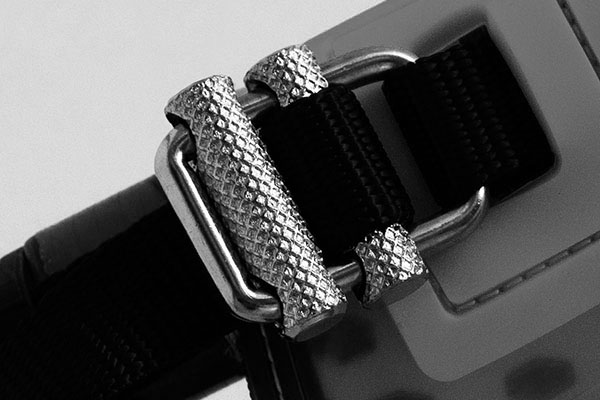 Vario Top
The GA Vario top will not slip. Designed for maximum performance the GA vario top is easy to use and strong enough for the PWA. With set and forget system that means you only have to adjust it once.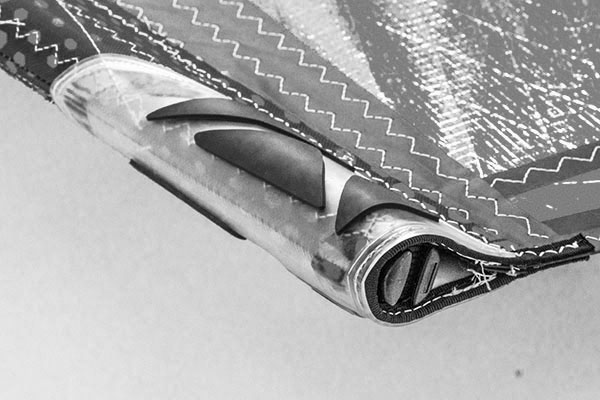 Vario Pocket
A simple pocket on the top of the luff sleeve allows to to store away any excess webbing from your Vario Strap. No more flapping Vario Tops in the GA Sails range.
Vario Protection
This little add-on for the top cap on the Vario Tops protects the adjustable webbing from breaking down from wear and tear on rough ground.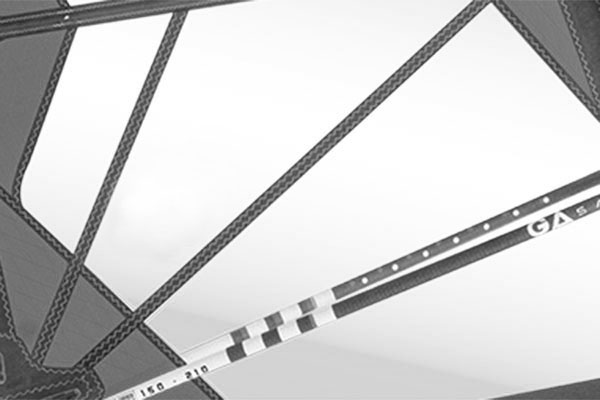 Radial load tape
Comes on Manic, Manic HD, IQ and Hybrid. In addition to our radial panel layout, this reinforces the sail along the load lines whilst reducing the stretch of the material, allowing the sail to hold its shape longer when you get hit by stronger winds.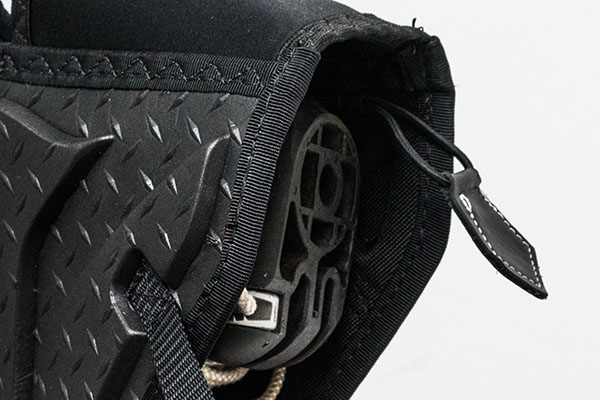 Rollup Leash
Quick, easy elasticated system that keeps sails roll up nice and tidy. Perfect when storage space is at a premium.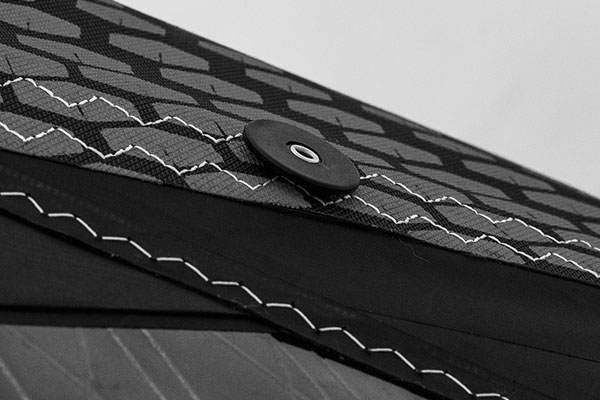 Rollup Leash
Quick, easy elasticated system that keeps sails roll up nice and tidy. Perfect when storage space is at a premium.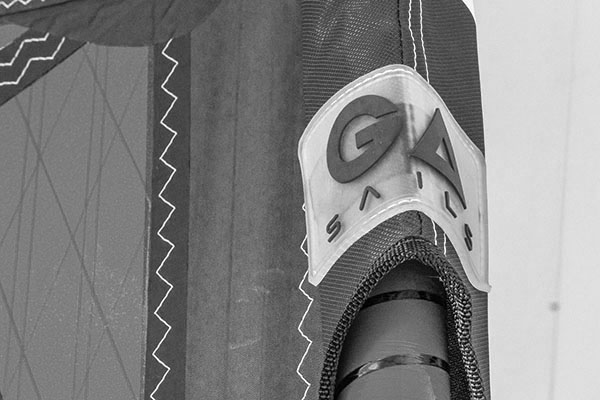 Mast Sleeve Opening
The GA Silicon patch above the boom cutout opens the mast pocket just a little, allowing the rider to insert the mast with just one hand, without having to move up the luff.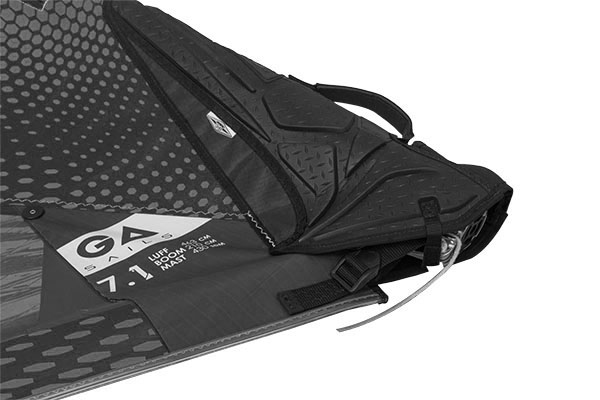 Tack Fairing
A redesign that makes the fold flow much easier. It is clean and just how it needs to be: Perfection!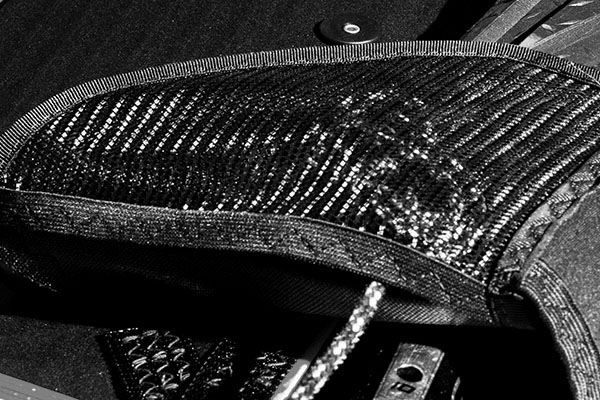 Downhaul Storage Pocket
Downhaul storage pocket – Our simple downhaul storage pocket makes rigging faster and easier.